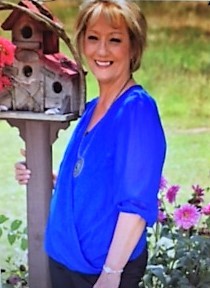 Welcome to the City of Argo
We are a small city with an initial population of 477 in 1987 that has grown to 4,071 by the 2010 Census. We now rank as the 5th largest city in St Clair County. Argo's city limits also cover a small section of Jefferson County.
Argo is a community of small- town charm, a safe, family-oriented community that is a great place to live, work, and play..... a place where community isn 't just a word, but a way of life. A place where people want to live. With a future of balanced growth and opportunity, where all citizens are heard, enjoy a high quality of life, and diversity is valued.
What you'll find in Argo is simply people who know everything there is to know about what's happening in the city. Getting waves from folks sitting on their porches from people driving by, Hearing the news without benefit of a newspaper. Argo is a small city that evokes the best of what Southerners are as a culture. We are a place with a beating heart, where tradition is the lifeblood, a helping hand is given to neighbors and even strangers who may be in need. It's so nice to be able to walk into the one of the local stores and be greeted by your name. The same people who serve you in the community, like police officers, firefighters, grocers, etc. are usually family friends.
Argo is about the bonds that link neighbors and neighborhoods into a cohesive community of caring, involved, and dedicated citizens. It's also about a quality of life based upon careful stewardship of the magnificent natural environment found within the city, and ensuring that this legacy is passed on to future generations as a result of planned, responsible, sustainable growth.
Argo is small town America.
Betty Bradley
Mayor, City of Argo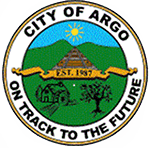 City Council
Mayor Betty Bradley
Rick Hopkins
Dennis Griffin
Tommy Suggs
Danny McCarley
Ann Brown (Mayor Pro-Tem)
City Hall
100 Blackjack Road
Argo, AL 35173
Phone: 205-352-2120
Fax: 205-352-2118