If convenience is what you're looking for regarding your next home or business, Argo has everything you need.  From an animal clinic to a pharmacy to a hardware store and much, much more, Argo is keeping up with the times.  If you're building in the area, Argo Hardware and Argo Power Equipment can help you set up for the job.  Once you've built your home or business, Consigning Classics Furniture or Rosewood Furniture can help you decorate to impress.  Or you could even hit up one of the two auction houses in town, Red Barn Auction and Argo Auction, and get something special for your interior design.  Once you've completed the inside, you can use Massey Asphalt & Paving to finish your driveway, sidewalks and parking lots and then, give Mighty Green Lawn Care a call to handle all of your landscaping needs.  Argo has just about everything a new homeowner or business owner could ever need and what we don't have is just a quick trip up the I-20 corridor!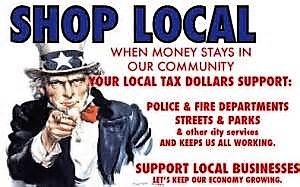 Please help support Argo Business locations that bring in revenue for Argo which helps to increase the services provided to the citizens.
If your business is not listed or needs change please contact city hall.
Argo Animal Clinic
8916 Gadsden Highway
Trussville, AL. 35173
(205) 655-5350
Argo Auto Service
49 Hunter Drive
Trussville, AL. 35173
(205) 467-0630
Argo Family Dentistry
750 US Highway Suite 4
Trussville, AL. 35173
(205) 467-2211
Argo Grocery & Hardware
335 US Highway 11
Trussville, AL. 35173
(205) 467-7561
Argo Pharmacy
247 US Highway 11
Trussville, AL. 35173
(205) 467-2223
ABC Towing
384 Mountain View Road
Springville, AL.
(205) 467-0399
Buckeye Grocery
207 Argo Margaret Road
Trussville, AL. 35173
205-467-6076
Color Werx
1350 US Hwy 11
Trussville, AL 35173
205-467-2726
Consigning Classics Furniture
273 US Highway 11
Trussville, AL. 35173
(205) 467-2300
Crazy Horse Restaurant
281 US Highway 11
Trussville, AL. 35173
(205) 467-0371
Fastenal Company
381 US Highway 11
Trussville, AL. 35173
(205) 655-1385
Fox's Pizza Den
750 US Highway 11 Suite 3
Trussville, AL. 35173
(205) 467-3444
Jack's Restaurant
11 Argo Parkway
Trussville, Al. 35173
(205) 655-9991
Liberty Automotive
8917 Gadsden Hwy
Trussville, AL 35173
205-661-6787
Massey Asphalt & Paving
265 US Hwy 11
Trussville, AL 35173
205-467-6514
Old South Trading Post
425 Argo-Margaret Road
Trussville, AL. 35173
(205) 533-8595
Red Barn Auction
3425 US Highway 11
Trussville, AL. 35173
Shell Station
7 Argo Parkway
Trussville, AL. 35173
(205) 655-8994
Southeastern Steel Detailing
66 Argo Park Drive
Trussville, AL 35173
205-467-6050
Southland BBQ
281 US Highway 11
Trussville, AL. 35173
(205) 452-2395
Subway
65 Argo Park Drive
Trussville, AL. 35173
(205)467-7827
Top Ten Nails
245 US Highway 11
Trussville, AL. 35173
(205)467-2694
Tow Monkey
10 Farm Lake Road
Trussville, AL. 35173
(205) 801-9266
William's Orchard
1027 US Highway 11
Trussville, AL. 35173
(205) 467-6459
Zebra Stitches
241 US Hwy 11
Trussville, AL 35173
205-467-7222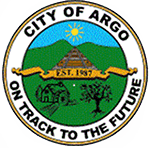 City Council
Mayor Betty Bradley
Rick Hopkins
Dennis Griffin
Tommy Suggs
Danny McCarley
Ann Brown (Mayor Pro-Tem)
City Hall
100 Blackjack Road
Argo, AL 35173
Phone: 205-352-2120
Fax: 205-352-2118