City Clerk Position Available
The City of Argo is currently taking applications for the City Clerk position.
City Clerk Position
Job Description:
Municipal government experience (preferred).
Responsible for accounts payable and accounts receivable.
Responsible for payroll, 1099s, tax related forms, Retirement System updates and reports.
Serve as the Human Resources / Benefits Coordinator.
Maintain all municipal bank accounts, general ledger, and financial reports.
Perform budgeting duties, including assisting in budget preparation, and expenditure/revenue review.
Record, edit, and maintain minutes for all meetings.
Prepare and maintain municipal ordinances and resolutions.
Filing, safekeeping, and computerization of all municipal documents.
Respond to requests for information from the public, other municipalities, and city officials.
Perform general office duties such as taking dictation, typing, proofreading correspondence, and scheduling appointments.
Participate in the administration of all municipal elections.
Serve as Magistrate and assist the Municipal Court Clerk in Municipal Court.
Programs: Local Government (Zortec and Delta), Municipal Court Software, Microsoft Office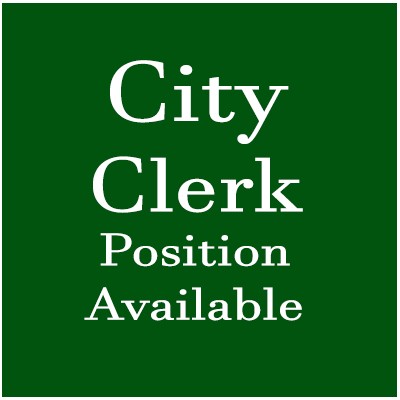 All applications may be turned in to City Hall, Monday - Friday from 8:00 A.M. - 4:00 P.M. or emailed to city.argo@gmail.com.  Please include a resume.